July 21 - 22, 2018
Saturday – Sunday
11:00 AM - 5:00 PM
Website
www.fostoria_tennessee.com
Location
The Fairgrounds Nashville
625 Smith Ave.
Nashville, TN 37203
Contact Name:
Fostoria Glass Society of Tennessee
Phone:
615-856-4259
Web site:
www.fostoria_tennessee.com
Dealers from across the country will have American-made glassware and pottery for sale. Glassware will include Early American Pattern Glass (EAPG), depression glass, elegant glass, and mid-century modern glass by manufacturers such as Cambridge, Heisey, Fostoria, Fenton, Imperial, U.S. Glass, Duncan-Miller, and others. Pottery will include pieces by McCoy, Weller, Hall, and others. Richard Heldenbrand from Michigan will be available to remove minor chips and defects from glass. Show hours are 10 am. to 5 pm. on Saturday, and 11 am. to 3 pm. on Sunday. Admission is $6 and is good for both days.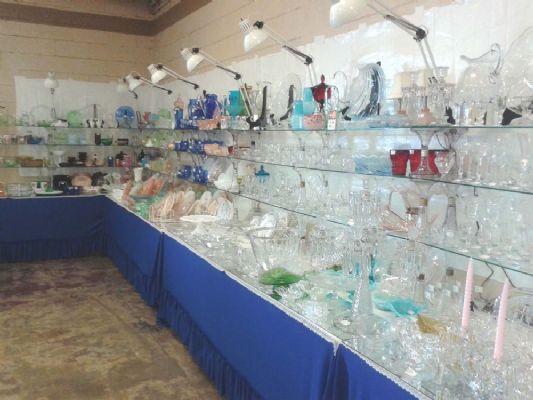 ---
Send Email to Event Contact
---
Member Comments…
---
1110C37F-3E1E-4EB5-B4FD-960356A4E3C4